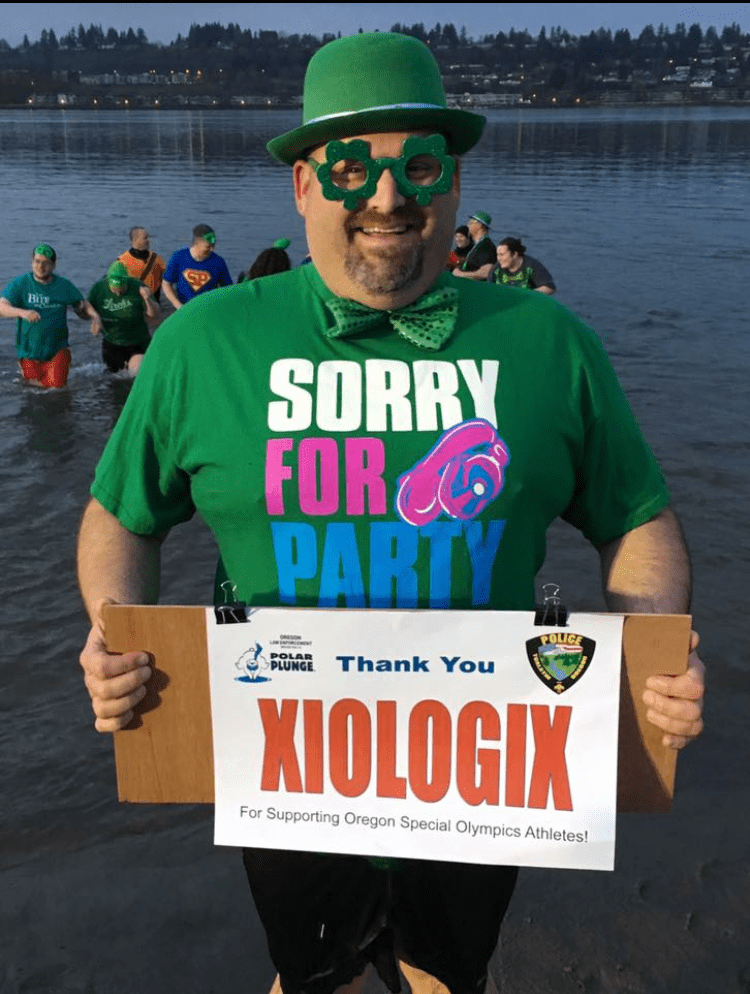 The Polar Plunge is a unique opportunity for individuals, organizations, and businesses to support Special Olympics Oregon athletes by jumping, walking or slowly crawling into the frigid and icy Oregon waters.  Xiologix is proud to have sponsored Greg and his efforts to raise funds for the Special Olympics Oregon.
On February 24th Greg kicked off the Polar Plunge event as a "Super Plunger"! That means that he committed to taking 24 chilly POLAR PLUNGES over 24 hours into the Columbia River to support the 13,000+ participants of Special Olympics Oregon. We hear that the water temperature was a frigid 37 degrees and it wasn't much warmer outside the water!
Together, the brave plungers raised over $213k for the Special Olympics Oregon! Greg is part of our extended family here at Xiologix and a valued member of our community serving as Police Captain at the Tualatin Police Department.  Great job Greg!