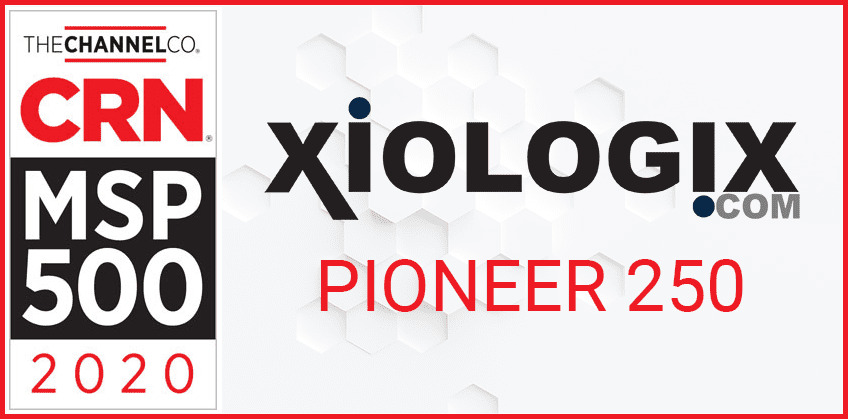 Xiologix has been recognized on the CRN 2020 Managed Service Provider 500 List!
"CRN's Managed Service Provider 500 list recognizes the top technology providers and consultants whose forward-thinking approach to providing managed services is changing the landscape of the IT channel." Access the full list here.
Xiologix is proud to have made this list with the additional distinction of being named as a "Pioneer 250". Our networks are expanding and evolving faster than ever. The saying, "don't fix what isn't broken" doesn't work in today's technical environments. It isn't enough to understand the technology and solutions of 2017.  Changes affecting our networks such as 5G, IoT, AI, and increasingly complex cloud adoptions require more than legacy services and solutions can address. A great MSP provider is constantly evaluating product updates, product announcements, and visionary new solutions. It takes an IT Pioneer to understand legacy systems and know what it takes to transform those systems into a modern and protected IT Infrastructure. Xiologix is proud to have been recognized by CRN as such a Pioneer.
Xiologix is proud to be blazing the trail providing modern technology solutions – including hardware, software, and services – to help customers resolve their most complicated IT needs. Our expertise includes enterprise architecture and high availability, infrastructure optimization, security, storage and resource management, identity management, and business continuity.
Contact Xiologix to learn more about custom IT services and solutions.