Supporting the Next Generation of Cybersecurity Professionals
Xiologix was delighted to be asked by the Salem-Keiser School District to participate in a live presentation to 6-12th grade students throughout the district about cybersecurity as a career. Brian Page, Xiologix CTO, took the lead on this and partnered with Kris Rosenberg, CTO and found at Riperia, and delivered two outstanding live sessions attended by hundreds of students highlighting what cybersecurity professionals do. They ended the session by performing a live hack!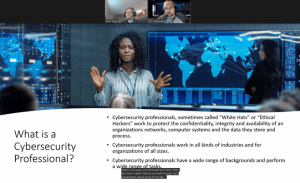 Participants left armed with information on the path to becoming cybersecurity professionals, essential things to look for in a training program, and the importance of the role in today's and tomorrow's threat landscape. "There are a lot of different ways to become a cybersecurity professional."  Kris discussed the skills employers seek in job candidates, while both Brian and Kris discussed ways to attain those skills.  Students learned the difference between white hat and black hat hackers and the different types of unethical hackers. There was a great discussion on when it is appropriate to hack and, more importantly when it is not.  Brian and Kris shared several free and safe tools available for students to start exercising their cybersecurity skills, including Hack the Box, and what each tool can be used for.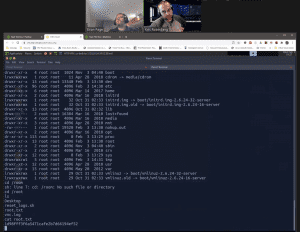 The highlight of the 40-minute presentation was the live hack! Brian used Parrot, Metasploit, and Searchsploit during his live hack and showed the viewers how easy it is to get administrative access to servers that are not well protected while talking about the differences between real cybersecurity hacking versus what we see in the movies.
Students came prepped with questions for Brian and Kris. Those questions included, "What is the most fun you have had while working in this field?" Brian replied, "Great question! The most fun I have in my field is the challenge presented to find a way into a new system."