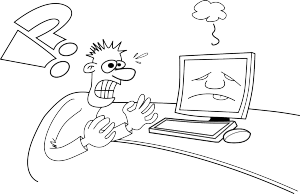 **UPDATE** October 12, 2017
Microsoft has now released an update to their earlier announcement. They have clarified that, as of October 31, RPC over HTTP will no longer be supported on Office 365, but the protocol will not actually be removed. This means that Outlook 2007 will not suddenly stop working as a mail client against Office 365 as of October 31. It does mean that "the quality of the mail experience will decrease over time," as it will no longer be a supported protocol, and Microsoft will no longer be issuing code fixes or updates for non-security-related problems.
**END UPDATE**
In early July, Microsoft made an announcement that you may not have noticed. As of October 31, 2017, RPC over HTTP – which several generations of Outlook have used to connect to Exchange servers remotely – will no longer be supported in Office 365 (or Exchange Online, if you've subscribed to that as a separate service). Instead, Outlook clients will have to use MAPI over HTTP, which was introduced in May, 2014. This has important implications for all subscribers (and prospective subscribers) to these services.
First, Outlook 2007 will no longer be able to connect after October 31, 2017. If you're still running Outlook 2007, you're going to have to upgrade. Since the most popular Office 365 packages include the rights to run the latest version of the Office Suite, that shouldn't be a problem…unless you're running some other application that integrates with Outlook and specifically requires Outlook 2007. If that's the case, you should contact that application vendor as soon as possible to discuss alternatives!
Later versions of Outlook should be fine, provided you've been installing the Office updates as they come along. Specifically, here's what you'll need (as a minimum):
Outlook 2016 – the December 8, 2015 update
Outlook 2013 – Service Pack 1 plus the December 8, 2015 update
Outlook 2010 – Service Pack 2 plus the December 8, 2015 update
The Microsoft support article liked above also lists the specific build numbers that are compatible, along with a PowerShell script that you can use to enable mailbox auditing and retrieve the specific version & build number of each of your Outlook users, if you want to get that far down in the weeds. Just remember that if you're running Outlook 2007, or you haven't been keeping your systems patched, trick-or-treaters won't be the scariest thing you'll have to worry about this Halloween!
Contact us for more information.