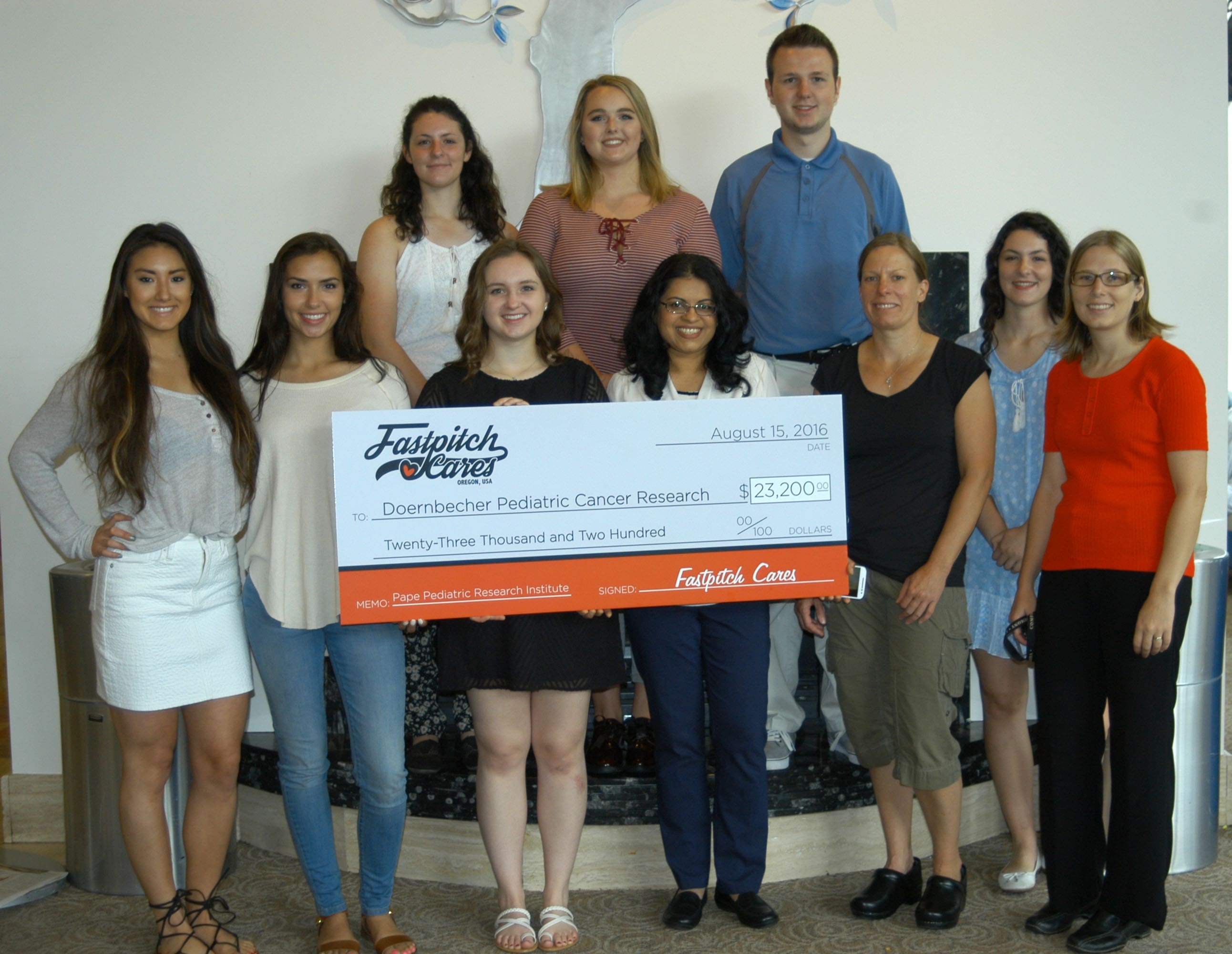 Fastpitch Cares, an organization that Xiologix is proud to support, delivered a check to Doernbecher Pediatric Cancer Research. These funds will go directly to purchase a Touch Gel Imaging System.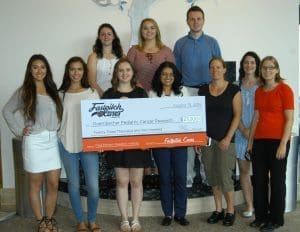 "The imager is instrumental part of our work flow for immunoblotting and currently we are scraping by using another machine on a different floor that also gets heavy use. In short, this machine will streamline our work flow and maximize the use of our time to be used for critical experiments."
~ Dr. Monika Davare, OHSU
We had a few members of our Xiologix family who are actively involved in working with Fastpitch Cares in raising money for Doernbecher Pediatric Cancer Research in attendance at this morning's check presentation.