Updated 10/30/2017 – Christopher Kusek earns VMware Cloud 2017!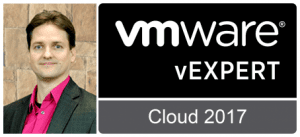 No matter where you are in your cloud journey, know that Xiologix is your local resource for superior VMware expertise and service.
Holistic Approach – Xiologix looks at your business needs in their entirety and provides a holistic solution to cover all. Rather than simply delivering the technology, we custom-configure it for your environment.
Unmatched Expertise – by partnering with Xiologix, your company enjoys valued knowledge and expertise provided to you by local and highly-qualified Xiologix engineers.
Easy Renewals – No need to track renewal dates or request quotes. Xiologix tracks renewal dates and generates quotes 90-120 days ahead of due date.
Co-Terming Options – Our experienced warranty support team can co-term software renewals to simplify your contract management. Xiologix can coordinate all of your VMware support contracts, even if they were purchased elsewhere.
Xiologix Engineers VMware Expertise
VMware Awards, Books and Publications
by Xiologix Engineers
VMware vSphere High Performance Cookbook ISBN:  9781786464620
VMware vSphere 5 Administration Instant Reference ISBN: 1118024435
VMware VSphere 5 Losungen Fur Administratoren ISBN: 3527760202
Administrirovanie VMware vSphere 5 Dlya professionalov ISBN: 5459015669
VMware vSphere 5 Performance ISBN: 1118008197
vSphere Design Best Practices ISBN: 1782176268
VMware FedRAMP Architecture Design Guide [VMware Whitepaper]
VMware VCE FedRAMP Product Applicability Guide Addendum [VMware Whitepaper]