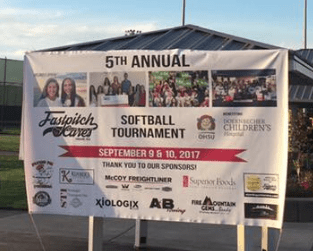 For the third year in a row, Xiologix has supported the efforts of Fastpitch Cares to raise funds for Doernbecher Children's Hospital. 
This year, Fastpitch Cares will be supporting the purchase of a Plate Reader for Doernbecher Children's Hospital Pediatric Hematology and Oncology program. This machine will allow for the researchers to do things like discover the molecular pathways that make cancers grow fast which allows them to develop new, more effective and selective targeted therapies to treat children with solid tumors. This machine will also help find what causes abnormal blood flow in blood vessels in patients with sickle cell disease, find new treatments for childhood lymphoid leukemia, and detect very low levels of myeloid leukemia before it recurs in a patient with that disease.
We are proud to support Fastpitch Cares and our employees' continued involvement in their local communities.